Experiential Designer
Moody Nolan, 2021 AIA National Architecture Firm Award recipient, is a nationally recognized architectural firm serving public and private clients in over 40 states. We provide the services of architecture, experiential design, and interior design through offices in Atlanta, Boston, Chicago, Cincinnati, Cleveland, Columbus, Dallas, Houston, Nashville, New York, and Washington, DC.
What is an experiential designer? It's a big thinker, an idea person who can execute an experiential design as complex as a corporate identity or museum exhibition and as small as a piece of furniture or business card. We're looking for designers who are able to create thoughtful and innovative designs to help enrich the overall experience of the environment. This designer should be process driven, valuing each stage of design from concept development to construction administration. The key to all design problems, both large and small is that the design intent is carried through to the very end. It is important that the designer is detail oriented and innovative in their problem-solving approach. The ideal candidate is flexible and able to multi-task and can work in a fast-paced environment with flexibility and efficiency.
Responsibilities:
Actively participates in innovative conceptual design development.
Responsible for branding, graphic design, interior placemaking, and retail projects.
Overseeing signage and wayfinding projects.
Responsible creating and managing Construction documents.
Responsible for project management and CA process for signage and wayfinding projects.
Qualifications:
Bachelor's degree or equivalent in industrial design, interior design, architecture, graphic design, environmental design or related field; non-degreed candidates must have at least 6 years' experience in transferable role.
A minimum of six years' experience in relevant or transferable design/project capacity.
Ability to present to clients, individuals, or teams.
High Proficiency of Adobe Suite Programs (Photoshop, Illustrator, and InDesign).
Ability to read architectural drawings.
Ability to work both independently and collaboratively on multiple complex projects.
Strong attention to detail.
Diversified portfolio with a high focus in experiential design.
Ability to do both hand sketching and computer rendering is a plus.
Strong graphic design and layout skills.
Video/motion graphics experience is a plus.
Apply
Your application has been successfully submitted.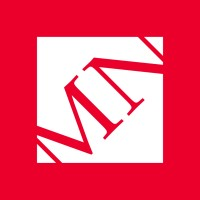 2021 AIA National Architecture Firm Award recipient