Interior Designer
This job is no longer accepting applications.
Moody Nolan is currently seeking Interior Designers to join our growing Nashville, TN team.
Moody Nolan, 2021 AIA National Architecture Firm Award recipient, is a nationally recognized architectural firm serving public and private clients in over 40 states. We provide the services of architecture, experiential design, and interior design through offices in Atlanta, Boston, Chicago, Cincinnati, Cleveland, Columbus, Dallas, Houston, Nashville, New York, and Washington, DC.
Moody Nolan offers competitive salaries and a comprehensive benefits package, including health, dental, STD, LTD, Life Insurance, FSA, and 401k.
Description
Moody Nolan is a nationally recognized architectural firm serving public and private clients for over 35 years. We are architects, planners, interior designers, and experiential designers with diverse talents driven by our vision to practice responsive architecture. We work collaboratively with our clients to arrive at a design solution that achieves a common vision with uncommon results. If you have a passion for great design and are searching for a fun, collaborative environment with diverse resources, we would love to hear from you.
We are seeking a mid-level interior designer with 8-15 years of interior design experience to work on projects across a variety of markets.
Responsibilities:
Engage in a fast-paced, energetic, and collaborative team environment
Proactive and willingness to participate in ideation, presentation development, and documentation
Support the design and documentation efforts on projects of various scales
Produce design and construction documents with guidance
Develop and implement design concepts and finish palettes
Qualifications:
8-15 years professional design experience
Bachelor's or Master's Degree in Interior Design or Architecture from an accredited program
NCIDQ certification or track to certification
Strong conceptual and schematic design skills
Strong design, organizational and communication skills
Ability to clearly communicate design ideas through sketching or rendering
Proficiency in Revit, Photoshop, Indesign, Illustrator, Sketch Up
Ability to create and organize graphic presentations and materials
Experience in researching, selecting and specifying materials and finishes
Experience with furniture selection
Eagerness to learn
Apply
Your application has been successfully submitted.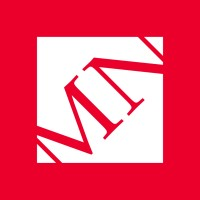 2021 AIA National Architecture Firm Award recipient